Your new expansion just launched. Which feedback you got from the community?
UserSiege of Mirkwood was the best-received update we've ever had in LOTRO. The build up was extremely exciting as the players eagerly anticipated and speculated on what was in store for them. On launch day, many took the day off work so they could play and to facilitate this we brought the servers online first thing in the morning, and players flooded in!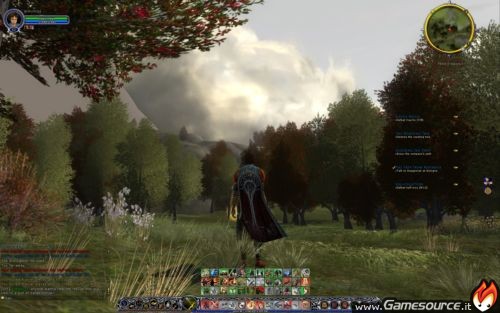 UserPlayers are really enjoying the challenges presented to them in the chilling Mirkwood zone. They are also having tons of fun with the new Skirmishes feature which as really been a big hit. Furthermore with the added levels, quests, raids, items, improvements and polish, all in all this expansion has been very positively received!
User
Explain to our readers which are the contents of Siege of Mirkwood.

Siege of Mirkwood saw a lot of new content added to the game including:
UserA brand new region:

UserSouthern Mirkwood, the corrupted forest to the east of Lothlórien. This includes Dol Guldur, the stronghold of the ringwraiths

UserLevel cap raised to 65:

UserNew skills and player abilities
UserMore crafting recipes
UserMonsterplay adjustments

UserLegendary Item System Updates:

UserImproved identification and reforge process
UserGreater chance of receiving good legacies
UserNew legacies for each class
UserBetter XP curve
UserNew advancement scrolls for:

UserUpgrading legacies tiers
UserExchanging legacies for new ones
UserIncreasing your items level
UserRe-spec
UserCrafted Relics
UserTier 9 Relics
UserHeritage Rune updates

UserSkirmishes:

UserShort, accessible, randomized, scalable, story instances with incremental rewards Create more account-level features (more info below)

UserNew "account level" features:

UserExtra Character Slots
UserShared Account Storage

UserInstance and Raid spaces:

User3 person instance in the Dol Guldur Arena
User3 person instance in the Dol Guldur Stables
User3 person instance in the Dol Guldur Jails
User6 person instance within the Dol Guldur Sorcerer's Chambers
User12 person raid instance within the Dol Guldur Tower

UserMore "new player experience" updates:

UserContinued quest/instance revision into Lone-lands

UserSeasonal Festivals:

UserUpdated Yule Festival with new cosmetic rewards

UserBetter player mount functionality:

UserAllow interaction with NPCs and vendors from horseback
UserConvert existing mounts from items to skills, increasing available inventory
UserAllow teleport and door entry via horseback
UserRemove Horse vs Pony purchase issue
UserEnable some player emotes from horseback
UserCombat Effectiveness and Responsiveness Improvements
UserWeapons speeds normalized
UserDamage variance normalized
UserSkill tooltips improved for immediate skills
UserSkill queuing improved
UserCombat animation suppression toggle
UserHealing boost from equipment slot
UserTactical damage boost from equipment slot
UserUpdated Character Panel

UserImproved existing game content:

UserNew quests for Reputation Dungeons
UserNew Lothlórien quests
UserNew crafting recipes
UserNew Main Menu
UserAnd that doesn't even cover everything!
User
Your Skirmish Mode looks surely interesting and original. Will we see an improvement and a growth for this feature or it will be a side-content?
We most definitely plan to iterate on Skirmishes just as we've done with Legendary Items. We're already starting to collect player feedback on the system and look to find various ways to improve it over the next several releases.
User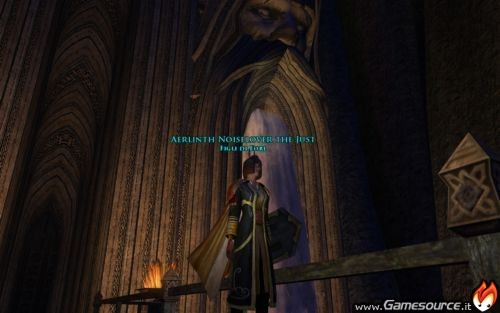 What are you working on now? Which are the aspects you think LOTRO should improve?
User
We aren't currently talking a lot of specifics regarding our 2010 and future plans, but players can expect the things they know and love to continue: more Middle-earth, more Instance Clusters, more Skirmishes, a continued improvement in older systems and the solo-ability of the game, new and improved Festivals, and an interesting and compelling Epic storyline. Additionally we have some really cool new features up our sleeves. Stay tuned for more information on that in the coming months!