Land of Chaos Online will arrive soon on our screen so we told with Burda:ic for a short briefing about the feature of the game.
The main question about this new game is about the world structure. Will your game be totally instanced or there will be permanent locations? There will be a lobby system?

The game is room (session) based with a lobby system. You will play on different maps. The Open Beta will start with 4 maps and later it will be over 15 maps.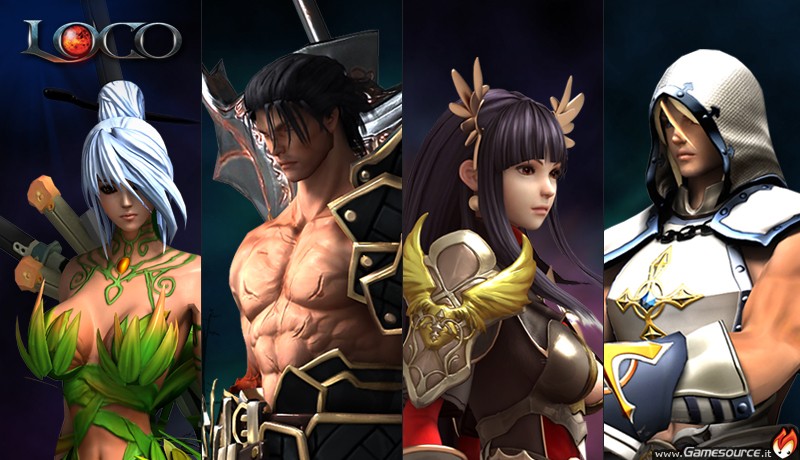 Will we have only PvP or it will be useful to fight against monsters too? There will be cooperative matches against the AI?
It has no single player campaign but it has besides PVP mode a cooperative mode where you play with 16 players against the AI. It is a kind of a Raid.
Will you have a single class for the whole game or will you choose the class to play during the single match? There will be a leveling system? Will your character grow also out of the match?
With commercial start the game will have 18 different classes all with different skills. You level always for the matches itself again. There is a global level but your skilltree always base on your matchlevel.
Can you please explain the factions? How will the factions influence the gameplay?
Currently they are 2 factions. "The Evil" and "The Nature". Later a third one is coming (Heaven style). All characters (classes) have a background story which relates them to each other
How many classes we will be able to play? Can you reveal the class list?
For Open Beta it will be 18 classes as the classes depends on the characters you choose. We do not tell too much about them yet.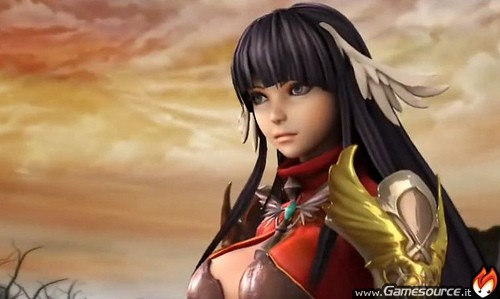 Will there be an appropriate targeting system as an FPS title or LoCO will be more classical, like a theme park MMO skill combat system?

It is a mix of Third Person Shooter (TPS) and MMOG combat system. So depending on the weapon it can have a TPS familiar system.
Will we be able to manage the battle from a RTS view/prospective or we will conduct directly our avatars?
No it has always the Third Person view and feels more like a MMOG from the perspective. It combines Action with tactical elements and less RTS. Controlling is done with WASD scheme and focus on the character you play.
What about Guilds in LoCO?
It will have a Guild system as you know it from MMORPGs.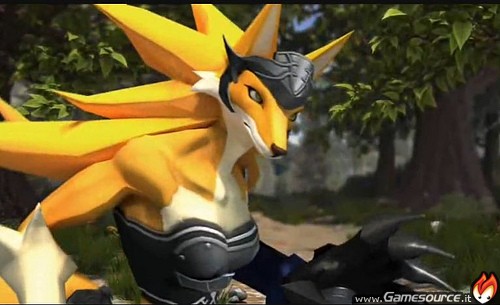 What's the state of the game and when we will see LoCO in Italian or an European beta?
Close beta is scheduled for this year and release will be first half of 2010.

Could you talk about the terms of the partnership between Burda:ic and Danal Entertainment?

We licensed the game exclusive from Danal Entertainment for Europe and give them as well a lot feedback about specific game features so that it will fit perfectly for the western market.
Thx to Burda:ic for the interview.

,
Burda:ic sta per portare in Europa un interessante titolo orientale molto atteso anche dalle nostre parti. Di Land of Chaos Online abbiamo parlato direttamente con i diretti interessati.
GS: Il gioco sarà totalmente istanziato o ci saranno locazioni permanenti ?
Il gioco é basato su room (session) con un sistema di lobby. E' possibile giocare su mappe differenti. L'Open Beta partirá con 4 mappe per poi proporne piú di 15.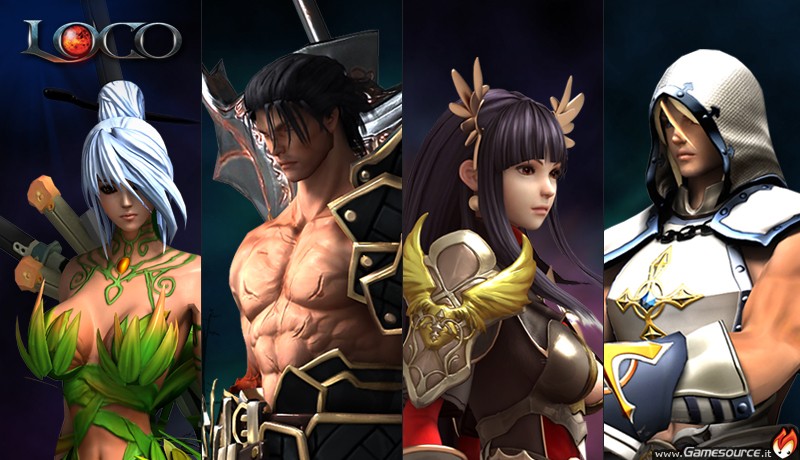 GS: Ci sarà solo del PvP o si potrà combattere anche contro i mostri ? Ci saranno match cooperatici contro l'IA?
Il titolo non prevede campagne in single player ma, oltre a quella PVP, prevede una modalitá cooperativa, in cui si puó giocare con 16 giocatori contro l'IA

GS: Si potrà scegliere una classe sola all'inizio del gioco oppure ogni match si potrà cambiare? Ci sarà un sistema di progressione del PG?
Con il lancio ufficiale, il gioco avrá 18 classi differenti, ciascuna caratterizzata da determinate skill. Esiste un livello globale, ma lo skilltree del giocatore si basa sempre sul match level.

GS: Ci puoi illustrare le fazioni? Come influenzeranno il gameplay?
Attualmente ci sono due fazioni: "The Evil" e "The Nature" , poi si aggiungerá una terza (in stile Heaven). Tutti i personaggi (le classi) hanno una storia di background che li lega gli uni agli altri.
GS: Quante classi saremo in grado di giocare ? Ci puoi rivelare dei dettagli ?
Per la fase Open Beta ci saranno 18 classi e la classe dipende dal personaggio scelto dal giocatore. Ancora non possiamo svelare molto su questo argomento.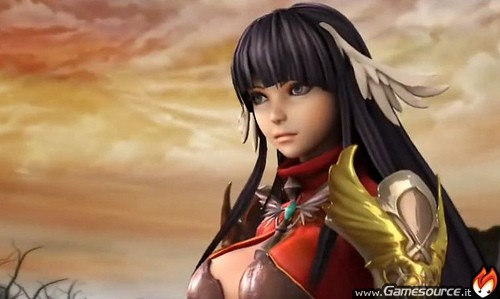 GS: Ci sarà un targeting system simile agli fps o LoCO sarà più simile a MMO tradizionali?
Il gioco é un mix di un sistema di combattimento Third Person Shooter (TPS) e MMOG. In base alle armi, puó avere piú un'impronta TPS.
GS: Si potrà avere una visuale simile a quella degli RTS o condurre i propri avatar personalmente ?
Il titolo propone sempre una visuale in terza persona ed é un MMOG per la prospettiva. Il gioco combina l'azione con elementi tattici e meno da strategico in tempo reale. Il controllo e' basato sullo schema di tasti WASD e si focalizza sul personaggio con cui giochi.

GS: Cosa ci puoi dire delle gilde in LoCO?
LoCO avrá un Guild system proprio dei titoli MMORPG.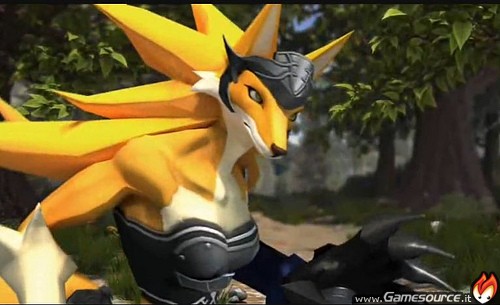 GS: Qual'è lo stato del gioco e quando vedremo una fase beta ?
La fase di Closed Beta é prevista entro il 2009, mentre la release verrá lanciata entro la prima metá del 2010.

GS: Ci puoi dire i termini della partnership tra Burda:ic e Danal Entertainment?
Abbiamo ottenuto la licenza esclusiva da parte di Danal Entertainment per l'Europa, dando loro molti feedback sulle caratteristiche del gioco in modo che fosse perfettamente dedicato al mercato europeo.

Grazie a Burda:ic per l'intervista.