Grazie ai due nuovi DLC disponibili su e-Shop e PlayStation Network, tutti i fan di ONE PIECE potranno continuare il viaggio con i propri eroi preferiti:
ROBIN SWIMSUIT PACK
Un costume extra per Robin
Una mission extra chiamata "Sky Island Flash"
QUESTS FOR BUGS AND FISH
Kings of Wildlife: una missione che da la possibilità di catturare una grande varietà di insetti
Legendary Beetle: Cappello di Paglia e la sua ciurma cercano uno scarabeo leggendario…
Lords of the Seas: Luffy e i suoi amici sono alla ricerca della creatura più maestosa di tutti i mari!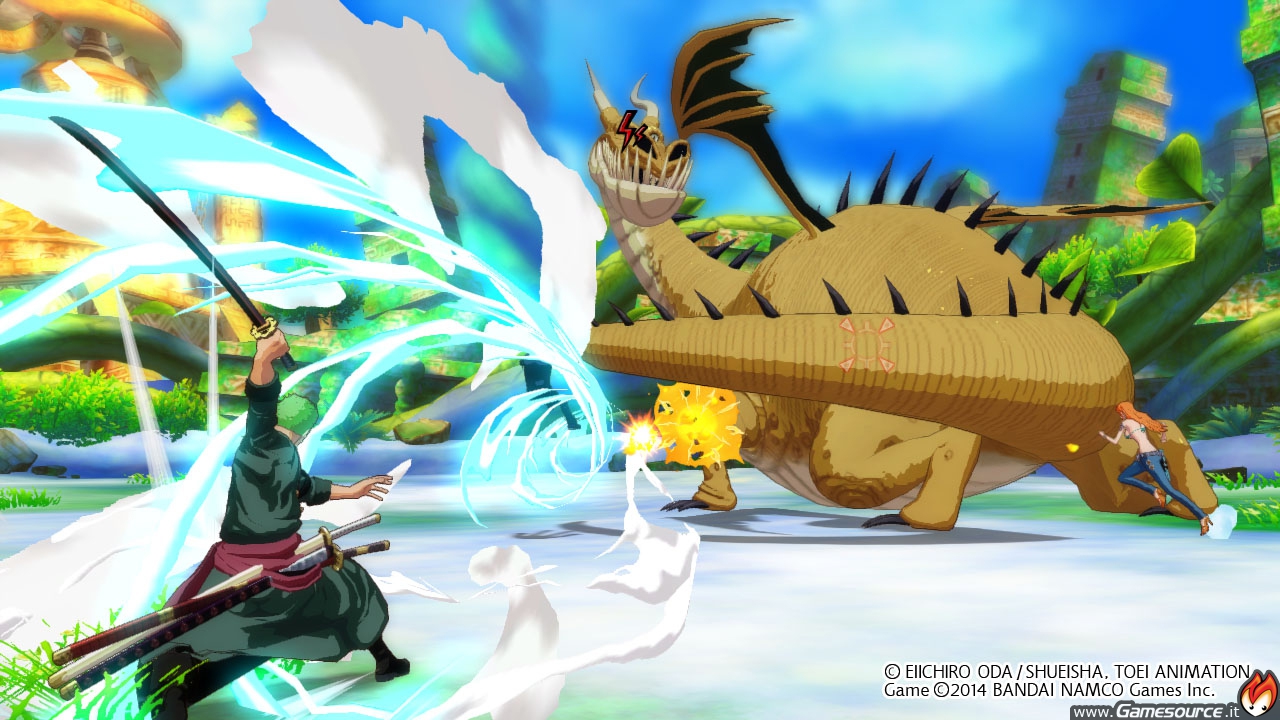 ONE PIECE UNLIMITED WORLD RED è disponibile per PlayStation 3, PlayStation Vita, Nintendo 3DS e Wii U.
Per le ultime novità www.OnePiece-Game.com.
Per i video bngames.eu/OPunlimitedworldredvideos.
Per maggiori informazioni www.BandaiNamcoGames.it.