IGG ha da poco implementato una nuova mappa di Angels Online, chiamata Desert Racetrack. Una pista per test di veicoli corazzati, in perenne balia della lotta fra Angeli e Demoni. Disseminati lungo il tracciato dovrete anche affrontare orde di mob equipaggiati con le armi più disparate. Buon divertimento.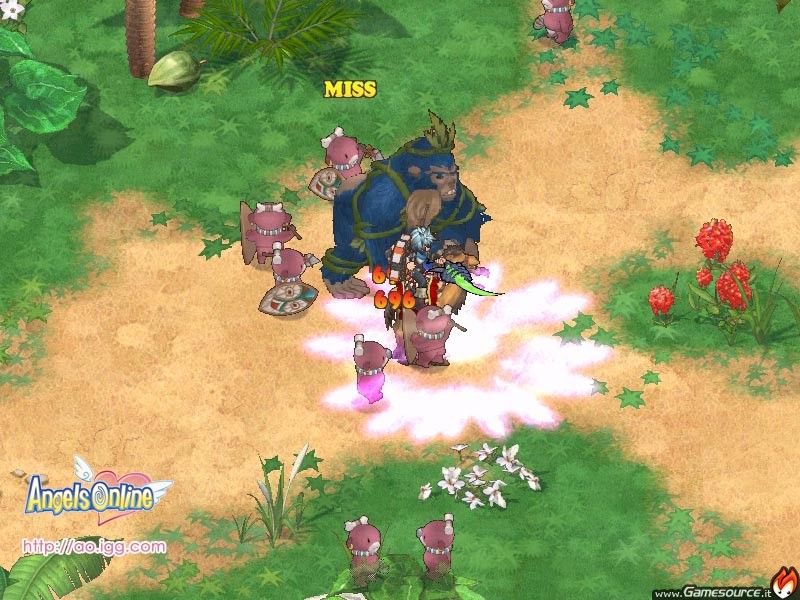 Angels Online: Desert Racetrack Introduction
Nearly two months have passed since the release of House Party, players have been drinking deep from a cup overflowing with new experiences. One such area serves as the last intersection between the desert and civilized world–the Desert Racetrack.
To the east of Crescent Valley, Desert Racetrack is one of the few areas thus far spared by the fierce wars between Angels and Demons. Protected by huge stones along the perimeter, it was once a peaceful, quiet place. Then the forces of the Iron Castle recklessly transformed it into a test racetrack for armored vehicles. Little did they know what powerful, evil entities they would awaken from slumber.
As the final supply station for those traveling into the unforgiving desert, the racetrack is the last pit stop where players can refresh supplies during their desert adventures. In the southwest corner of the map lies a small repair station all but abandoned by evacuated technicians. Its size does not prevent adventurers from acquiring much-needed supplies and maintenance services, but commodities can soar to incredibly high prices due to demand for limited resources. Some veteran technicians and masters chose to stay, sharing their combat and survival skills with those of a sufficiently high level.
Beyond the station, large-scale test tracks cover the rest of the map. The once well-functional tracks are now under the control of monsters, making it close to impossible to gain back control. Though these monsters are relatively docile, preferring not to attack passers-by, they are numerous and equipped with cutting-edge weapons. You will encounter Blazing Scorpions on the track, Smoking Doormen and Blazing Smokers at both ends of the map, Desert Worms at the entrance and exit of the map, and Race Judges who are responsible for the exploitation of resources. Challenge them if you must, but be ready for a fight. Wise adventurers will take this opportunity to relax and prepare for even deadlier threats ahead. Blood-thirsty monsters, cunning demons, and amazingly mysterious landscapes await you on your continuing travels.
For more details please visit the official site at
http://ao.igg.com/act/house/maps_desert.php