L'uscita di Dungeons & Dragons: Dark Alliance si avvicina e non sapete come colmare l'attesa finale? A venirvi incontro sono Wizard of the Coast e Tuque Games, che hanno voluto mostrare maggiori dettagli riguardo al gameplay di gioco tramite un nuovo trailer.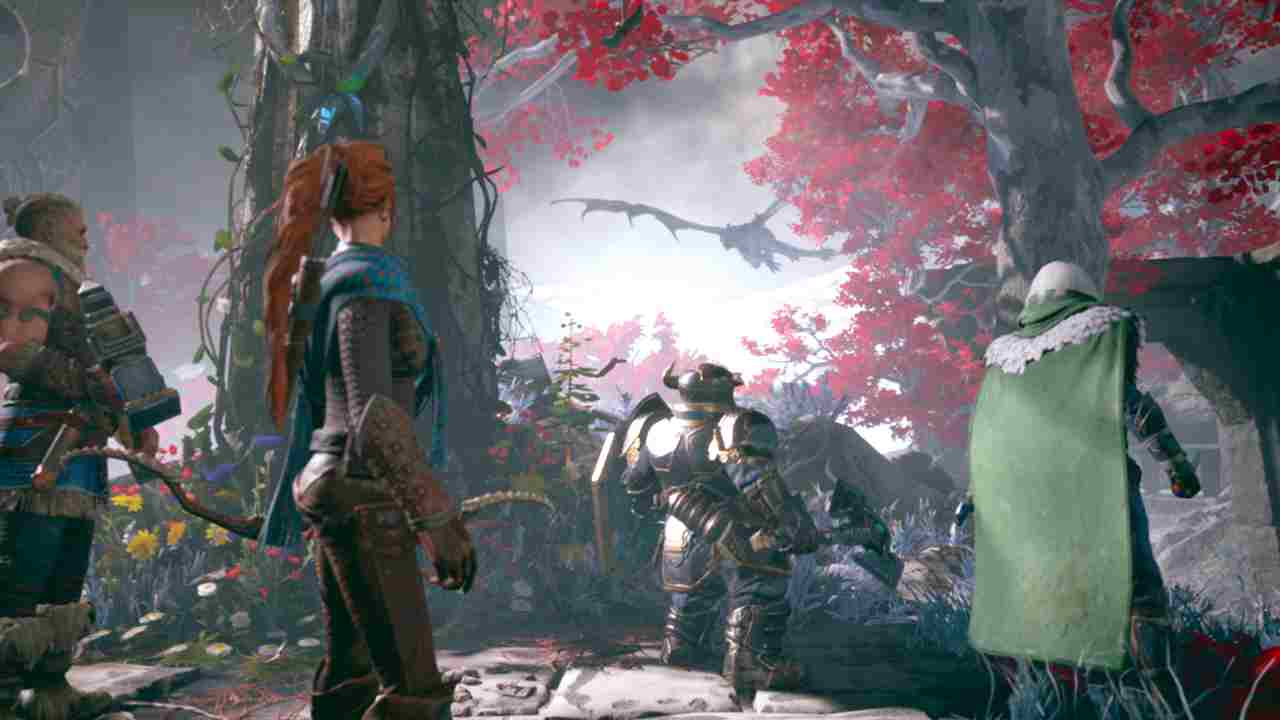 Il video, della durata di quasi cinque minuti, permette di entrare un po' di più nell'atmosfera del titolo che, come riportato nella pagina Steam, sarà un gioco d'azione esplosivo, pieno di combattimenti in tempo reale e cooperativa dinamica. Ogni giocatore potrà scegliere il proprio eroe tra quattro differenti alternative, ognuno con un diverso stile di gioco, abilità personalizzabili e fino a 50 mosse tutte da imparare. Una volta effettuata la scelta gli utenti potranno poi unirsi, raggiungendo fino ad un massimo di quattro membri per party di gioco, e partire all'esplorazione del gelido mondo di Icewind Dale.
Quest'ultimo, mostrato più nel dettaglio all'interno della prima fase del trailer gameplay di Dungeons & Dragons: Dark Alliance, si rivelerà ricco di sfide: i giocatori dovranno infatti unire le forze e scatenare combo devastati, nel tentativo di sconfiggere boss inarrestabili come Giganti del Gelo, Beholder e White Dragons, ottenere equipaggiamenti sempre più potenti e sbloccare man mano nuove abilità.
Il filmato chiarisce anche come, a fare da nucleo principale del titolo, sia il combattimento. Grazie alla varietà di mosse e mostri e ad un sistema di lotta intuitivo, infatti, ogni giocatore potrà trovare il proprio stile, passando facilmente dalle mosse più semplici a quelle più efficaci e complesse, per poi terminare con potenti combo.
Dungeons & Dragons: Dark Alliance potrà anche essere vissuto in singolo ma, come spiegato nella parte finale del filmato, alcuni boss risulteranno più complessi da sconfiggere e, inoltre, molte mosse speciali potranno essere sbloccate soltanto lottando insieme ad altri. Il titolo sarà disponibile, a partire dal 22 giugno, su PC tramite Steam e console next-gen e old-gen. Il gioco sarà anche incluso nel servizio Xbox Game Pass per console, cloud e PC fin dal primo giorno.