I server di FIFA 22 Ultimate Team non smettono di riempirsi di novità. Stavolta vi parliamo della nuova Squad Building Challenge per ottenere Marcelo Brozovic nella versione speciale Player Of The Month. Questa carta è stata rilasciata in occasione della scelta di Brozovic come POTM per la Serie A all'interno di FIFA 22. Per chi non lo sapesse, il Player Of The Month è un giocatore scelto dalla community in base alle prestazioni in campionato. I giocatori avranno fino al prossimo 6 giugno di tempo per completare la Sfida in questione e ottenere il giocatore.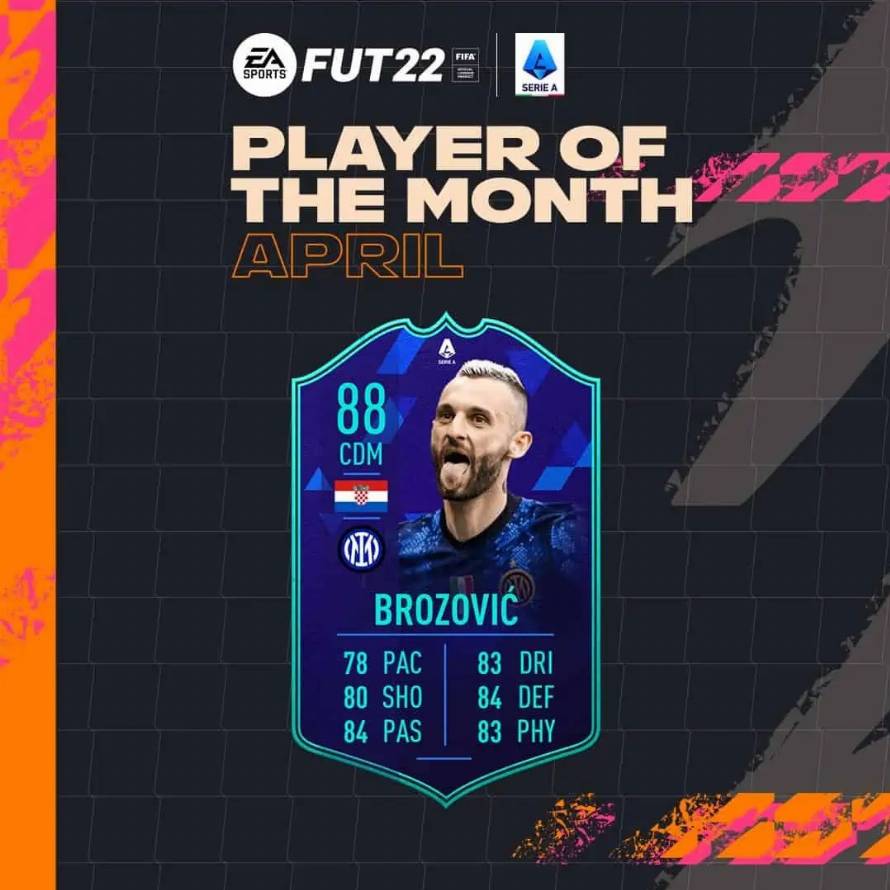 Vediamone insieme i requisiti:
Min. 1 giocatore/i proveniente/i da: Croazia
Valutazione squadra min.: 82
Intesa di squadra min.: 60
Numero di giocatori in rosa: 11
E voi siete interessati a Brozovic in versione POTM? Completerete questa SBC? Fatecelo sapere, come sempre, nei commenti! Ricordiamo che FIFA 22 è disponibile a partire dal 1 ottobre 2021 su PlayStation 4, Xbox Series X/S, Google Stadia, PlayStation 5, Xbox One, Nintendo Switch e PC.