Il successo della serie Netflix basata sull'universo di League of legends ha fatto si che le due protagoniste giungessero nel mondo di Fortnite. Se fino ad ora quindi era disponibile solo Jinx, a partire da oggi 23 gennaio anche la skin di Vi sarà acquistabile all'interno del titolo Epic Games.
Il costume Vi Arcane sarà presente nel Negozio oggetti assieme a molti altri nuovi contenuti del set Arcane: League of Legends. Indossate il dorso decorativo Ricordi di Zaun (venduto insieme al costume), imbracciate la sua (seconda) arma preferita, il piccone Martello dei Guardiani di Piltover, e mostrate a tutti perché viene chiamata "la legge di Piltover" con l'emote Allenamento di boxe.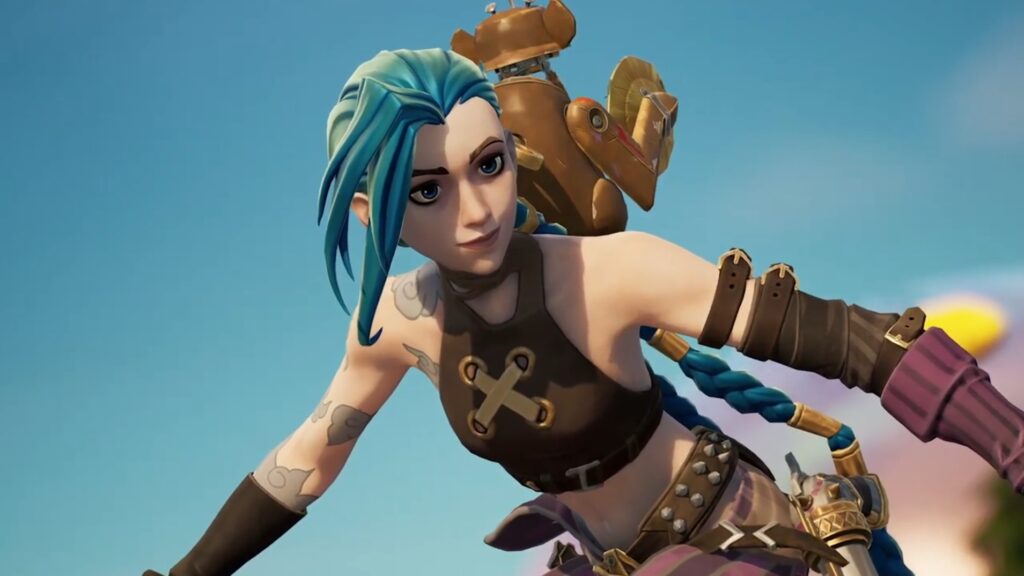 Jinx Arcane e gli accessori a tema Jinx torneranno nel Negozio in contemporanea con il debutto di Vi Arcane. Oltre al costume Jinx Arcane potrete divertirvi con il dorso decorativo Scimmia dei sogni di Jinx, brandire il piccone Distruttore Pow Pow e far finta che Piltover sia il vostro parco giochi con il brano per lobby Parco giochi (dalla colonna sonora originale di Arcane).
Oltre alle varie skin saranno disponibili due nuove schermate di caricamento a tema Arcane. Vi ricordiamo che tutto il pacchetto dedicato alla serie Netflix è disponibile già da oggi 23 gennaio nello store di Fortnite.