In Gran Turismo 7 debutta il famoso Circuito Internazionale di Watkins Glen. Questo storico circuito stradale situato nell'Upstate di New York ha ospitato numerosi eventi di Formula Uno, NASCAR e GT nel corso della sua lunga storia, che risale agli anni Cinquanta. Fino a oggi non ha mai fatto parte della serie Gran Turismo. Il tracciato presenta due layout: "The Boot" è la versione più lunga e in un certo senso "tradizionale" del tracciato. La NASCAR tende a utilizzare solo la sezione corta, ma negli ultimi anni ha sperimentato la versione canonica "The Boot".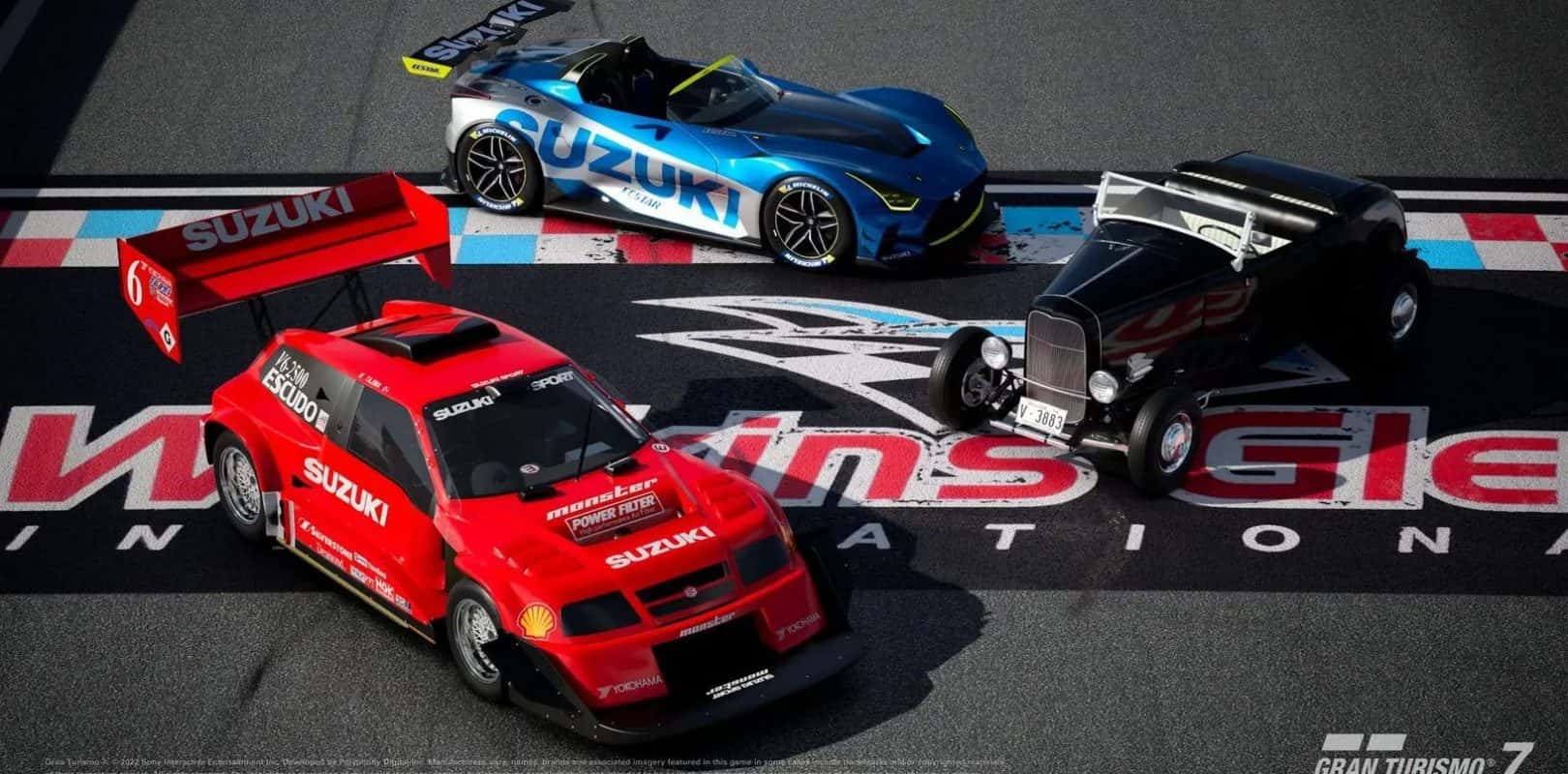 Questo aggiornamento include tre nuove auto, la più importante delle quali è la Suzuki Escudo Pikes Peak. A seguito della famosissima Escudo, Suzuki inserisce all'interno di GT7 anche la Vision Gran Turismo. In fine ma non per importanza, arriva anche la Ford Roadster del 1932, auto storica che da oggi potremmo usare sulle piste di tutto il mondo di GT7. Ricordiamo inoltre che Al Café sono stati aggiunti anche tre nuovi menù extra.
Today's Gran Turismo 7 update welcomes two legendary cars, one Vision GT, and the introduction of the Watkins Glen International circuit.

Full details: https://t.co/ggiuFqm5O8 pic.twitter.com/gDB6OfCFUJ

— Gran Turismo (@thegranturismo) June 22, 2022
L'aggiornamento è disponibile a partire dalla giornata di oggi e il download è del tutto gratuito.