Aprile è iniziato da un bel po' e nella giornata di ieri Microsoft ha annunciato i nuovi titoli retrocompatibili su Xbox One che saranno aggiunti durante questo mese. Il catalogo comprende 19 titoli per la prima Xbox e 6 titoli per Xbox 360, migliorati per Xbox One X.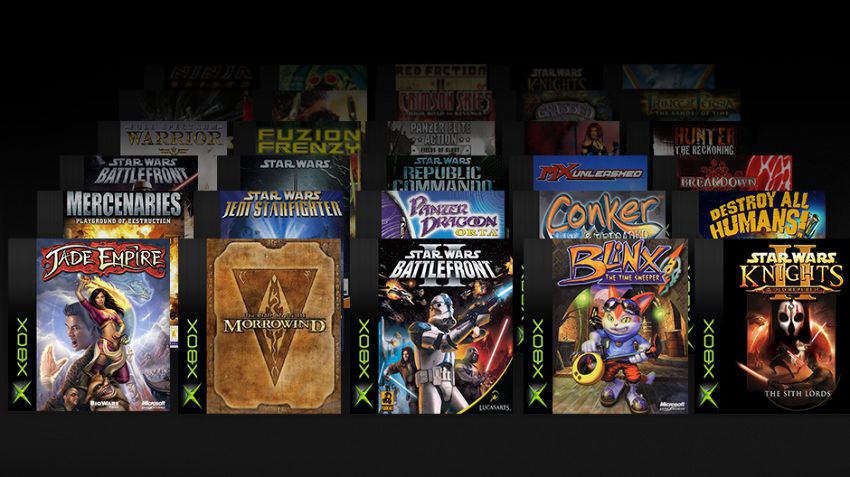 I titoli 360 in arrivo sono Darskiders, Gears of War 2, Portal 2, Red Dead Redemption, Star Wars: The Force Unleashed e Sonic Generations.
I titoli per l'originale Xbox invece saranno rilasciati in due portate, una in arrivo il 17 aprile e la seconda il 26 aprile. I titoli che appartengono alla prima tranche saranno:
Blinx: The time Sweeper
Breakdown
Conker: Live & Reloaded
The Elder Scrolls III: Morrowind
Hunter: The Reckoning
Jade Empire
Panzer Dragoon Orta
SSX 3
Quelli in arrivo invece il 26 aprile saranno:
Destroy All Humans!
Full Spectrum Warrior
Mercenaries: Playground of Destruction
MX Unleashed
Panzer Elite Action: Fields of Glory
Star Wars Battlefront
Star Wars Battlefront II
Star Wars Jedi Knight: Jedi Academy
Star Wars Jedi Starfighter
Star Wars Knights of the Old Republic II: The Sith Lords
Star Wars Republic Commando
Vi ricordiamo che se possedete il disco originale, vi basterà inserirlo per poter riscattare gratuitamente il gioco oppure potrete comprarlo dal Microsoft Store.