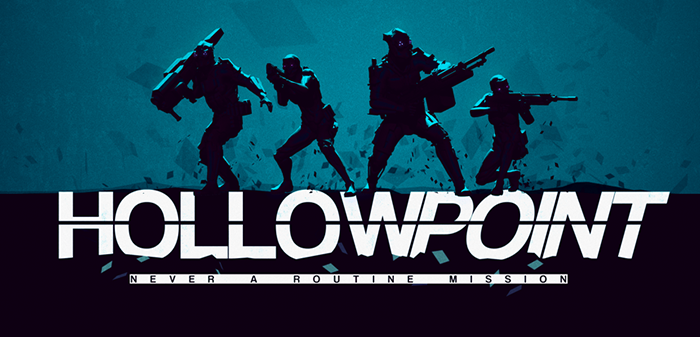 Hollowpoint
Hollowpoint, an action-packed co-op combat title set in the 22nd century, will be released for the PS4® and PC in 2015, joining Paradox's arsenal of forthcoming games for console players. In addition, Paradox announced that Runemaster, the upcoming tactical RPG from Paradox Development Studio, will come to the PS4 alongside its PC release, bringing its vibrant worlds, classic mythological themes to console gamers worldwide. Both titles are designed to feel right at home on controllers, and are on display now at Gamescom.
Hollowpoint puts players in charge of secretive Organizations of corporate mercenaries, taking on missions for pay and prestige alongside three other players in online co-op. Developed by Ruffian Games, the team behind Crackdown 2, Hollowpoint brings classic 2D side-scrolling action into the next generation with seamless 3D targeting into stages' backgrounds. Hollowpoint features:
Old School Meets Near-future: Hollowpoint is played in a blend of traditional 2D side-scrolling action with 3D targeting, challenging players to take down enemies in front of them as well as in the background of their surroundings
Plan and Execute: Each mission is procedurally generated along with objectives, level layouts, and events, requiring a mix of strategic planning and skillful action to complete – no mission is merely "routine"
Organisation, Corporation, and Cooperation: Team up with friends via Steam or PSN and take on contracts together, handling your personal Operatives to succeed – or fail – together
Upgrade and Adapt: Earn experience and skill points to upgrade Operatives, and outfit them with the right abilities, weapons, and equipment for the job
[youtube url="https://www.youtube.com/watch?v=y37diRFCDyY"]
Runemaster
In Runemaster, players will write their own sagas as they guide customised heroes through a chaotic conflict across six worlds of Norse mythology. Turn-based tactical combat will separate the brave and cunning from the common folk, while an emergent narrative told through procedural quests and an ever-changing world will ensure every story is unique to its player.
Description
In this tactical RPG, you are a hero in a time of chaotic upheaval. Explore the six worlds of Norse mythology, amass your forces and vanquish your enemies on the battlefield in the name of your chosen God. Will you choose to enforce change for those that crave it or will you seek to maintain the status quo – for better or worse?
You, alone can determine the fate of the world.
You, alone are the master of your own saga.
Features
Vast vistas to explore: Wander the six worlds of Norse myth, from the lofty forests of Midgard to the fires of Muspelheim. Each time you start a new campaign, the world is procedurally generated to ensure each adventure is a venture into the exciting and unknown.
Rich tactical combat: Recruit and command an expansive range of units with unique abilities. Learn to use your troops – and the terrain of the battlefield – to crush your enemies.
Immersive story: The game's procedural quest system will take note of your deeds and challenge you accordingly. No two playthroughs will ever be the same.
[youtube url="https://www.youtube.com/watch?v=O_J0PlLw-vI"]