2K Games e Gearbox Software annunceranno, nel corso dell'estate, un nuovo capitolo della serie Tales from the Borderlands: ad annunciarlo è stato il fondatore di Gearbox Randy Pitchford, sfruttando il Main Theatre Show della società al PAX East 2022.
Stando alle parole di Pitchford alla base del nuovo titolo vi sarà il desiderio di proseguire la "carriera" dei personaggi già nata nei precedenti capitoli e che si è rivelata abilmente capace di farsi strada anche in Borderlands 3. Unito a questo sentiero vi è la volontà del team di creare nuove storie, esplorare tutto il possibile del mondo di gioco e approfondire tutte le possibilità dei looter-shooter.
L'unione di tutti i desideri precedentemente elencati ha portato Gearbox Software a riprendere i passi della narrativa interattiva, categoria in cui andrà ad affondare le radici anche il nuovo capitolo di Tales from the Borderlands destinato ad essere annunciato nel corso dell'estate.
Pitchford ha voluto sfruttare la vetrina al PAX anche per specificare come la prossima avventura della serie sia destinata ad essere completamente nuova, vissuta dagli occhi di personaggi mai visti prima ma appartenenti all'universo Borderlands. Per concludere, il fondatore di Gearbox ha voluto precisare come il team sia al lavoro sul titolo da molto tempo in segreto, e non veda l'ora di mostrare il risultato dei suoi sforzi.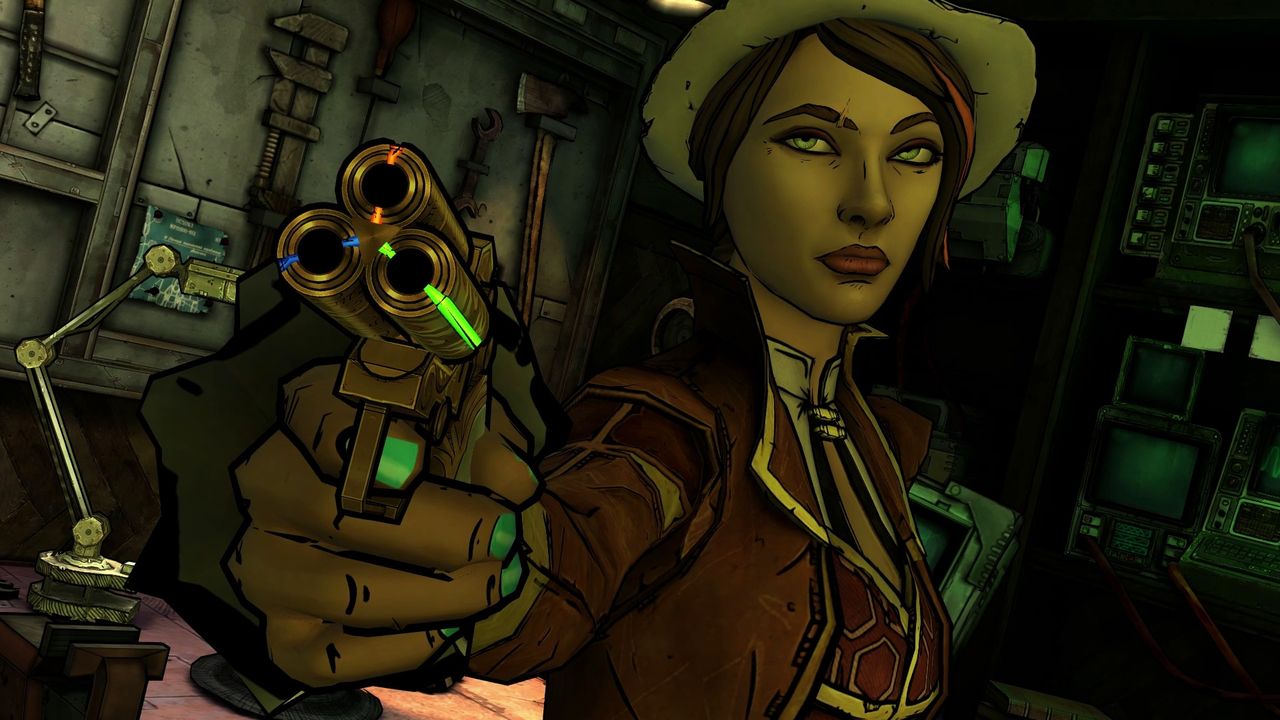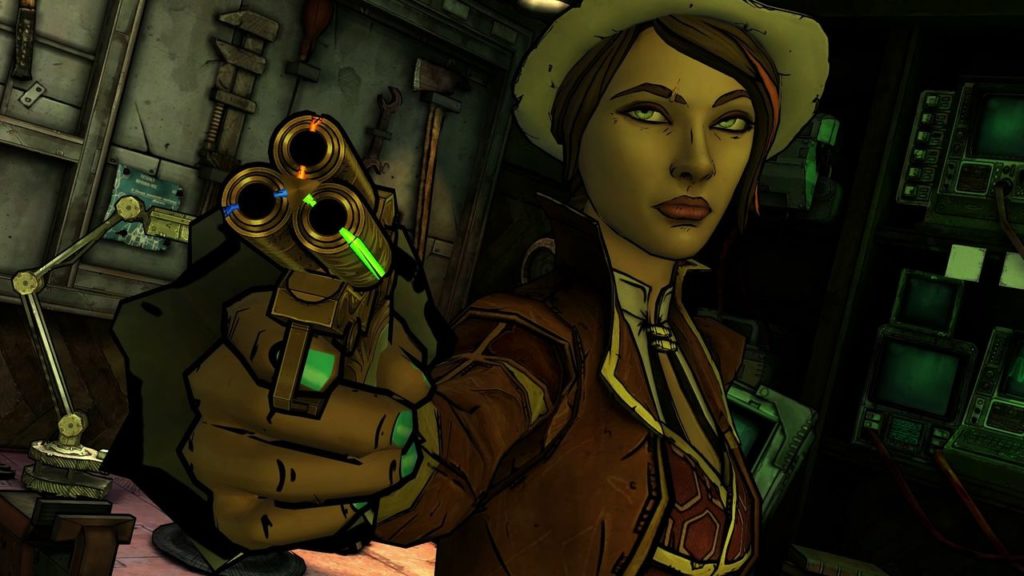 Al momento l'ultimo titolo della serie Tales from the Borderlands non ha ancora un periodo ben definito in cui possa essere prevista la sua uscita, ma Pitchford ha specificato come quest'ultimo sia destinato a vedere la luce entro il 2022. Non rimane che rimanere sintonizzati in attesa dell'estate!