Scrivevamo nella nostra recensione di The Falconeer che del gioco "in qualche modo ci ricorderemo per anni". Dal 5 agosto anche gli utenti PlayStation 4, PlayStation 5 e Nintendo Switch potranno sapere cosa si prova a volare sul dorso di un falco poiché sarà disponibile The Falconeer: Warrior Edition.
In  precedenza pubblicato su Xbox e PC, il gioco è frutto degli sforzi di un solo sviluppatore, Tomas Sala, e permette di solcare "i cieli a bordo di questo maestoso uccello da guerra, esplorare un mondo oceanico vasto e meraviglioso" e "affrontare battaglie aeree epiche", si legge nella descrizione del gioco.
Si vestono i panni di un Falconiere, un guerriero dei cieli impegnato a solcare in volo un mondo dilaniato da generazioni di battaglie. Nelle varie campagne si avrà modo di vivere il mondo da diverse prospettive e schieramenti, mentre si affronta un viaggio verso la scoperta e la soluzione del mistero dell'Ursee, del suo popolo e della sua storia.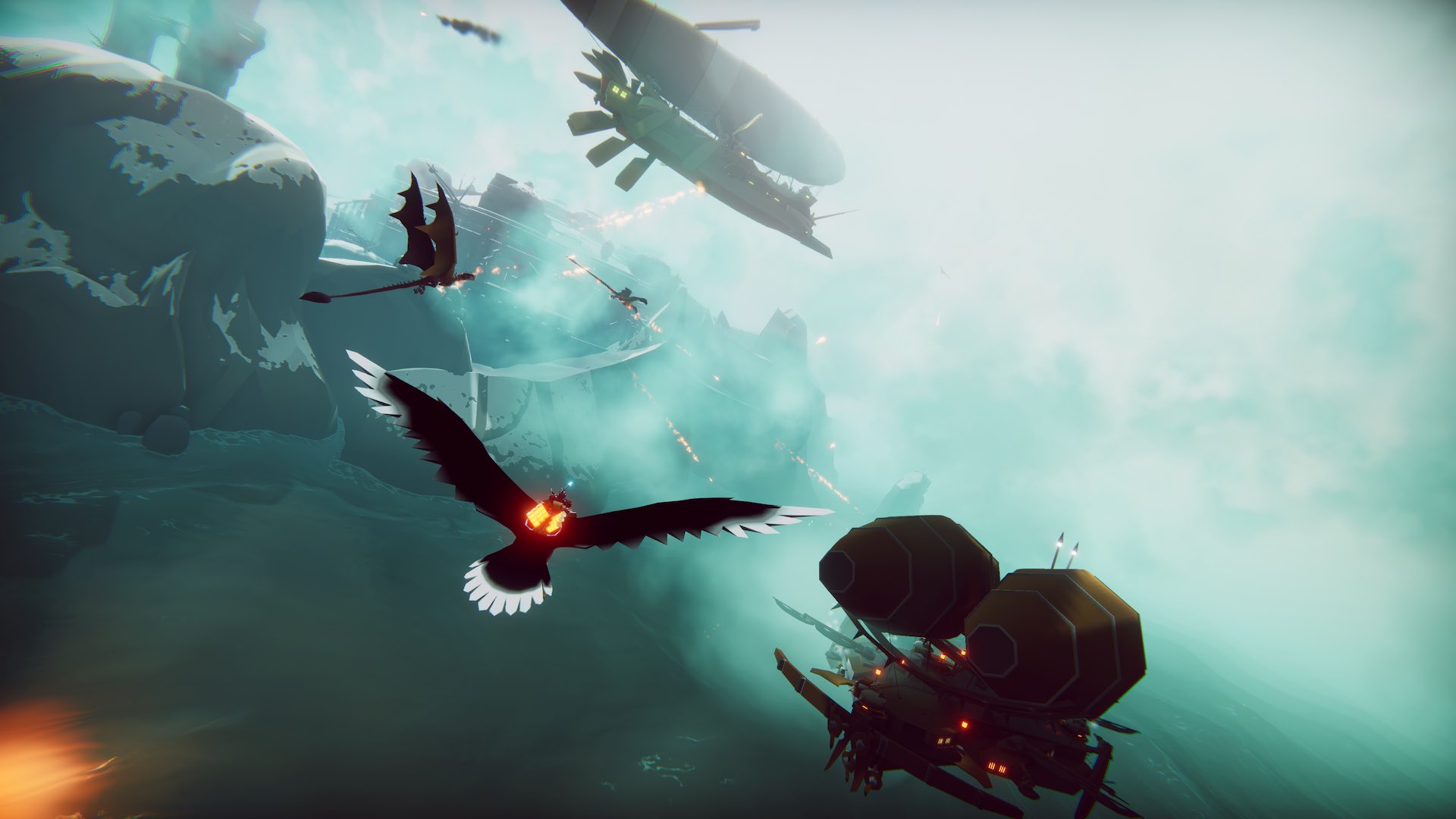 Tra missioni principali e secondarie, The Falconeer: Warrior Edition verrà rimpolpato con il DLC Il Cacciatore, che aggiunge una nuova classe giocatore, un drago Ormir da pilotare e un set di razzi pilotati per il cilindro pirotecnico, oltre al nuovo DLC I confini del mondo, che include 3 missioni secondarie e un nuovo boss.
Il gioco è stato accolto tiepidamente dalla critica, ma nessuno ha potuto mettere in discussione la sua originalità. La Warrior Edition sembra essere l'occasione per dare al Falconiere una seconda possibilità su PlayStation e Switch.