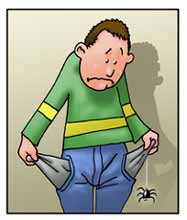 E' nel ciclo della natura che a metà autunno il clima si raffreddi, che cadano le foglie dagli alberi, che gli uccelli migratori partano per il caldo sud, e che il portafoglio dei videogiocatori di tutto il mondo sia fortemente provato dalla golosissime uscite di nuovo software nei negozi.
Nonostante la crisi mondiale, si dice che il mercato dei videogiochi sia di solito poco incline a risentire degli effetti negativi di sfavorevoli congiunture economiche internazionali. Dev'essere vero se molti dei titoli che, tra Europa ed America, usciranno questa settimana si candidano come sicuri best sellers.
Tra gli highlights annoveriamo:
Rock Band 2
Dead Space
Midnight Club: Los Angeles
Wii Music
NBA 2K9
Fable II
Far Cry 2
BioShock
Spider-Man: Web of Shadows
Castlevania: Order of Ecclesia
Away: Shuffle Dungeon
Crash Bandicoot: Mind Over Mutant
Dance Dance Revolution Universe 3
Disney Fairies: Tinker Bell
Disney Sing It
Eternal Sonata
High School Musical 3: Senior Year DANCE!
Naruto: Clash of Ninja Revolution 2
Onimusha: The Essentials
Star Ocean: First Departure
The Legend of Spyro: Dawn of the Dragon
Nancy Drew: The White Wolf of Icicle Creek
Guitar Hero World Tour…
E molto altro. E il meglio dovrà ancora arrivare. Riusciremo ad arrivare alla fine del mese?