La Enterbrain, Inc. casa editrice Giapponese famosa per la pubblicazione di Famitsu e per la creazione del software RPG Maker, ha pubblicato i risultati delle vendite riguardanti le Console della scorsa settimana nel paese del Sol Levante. Con grande sorpresa la console Microsoft, la Xbox360, ha superato la console innovativa di produzione Nintendo, la Wii, per quanto riguarda la vendita esclusiva della console.
28.500 circa, infatti, le unità vendute per la console Microsoft contro le 27.000 tonde per la scatola bianca, mentre sul gradino più basso del podio è costretta ad accomodarsi la PlayStation 3 con sole 8.000 pezzi venduti.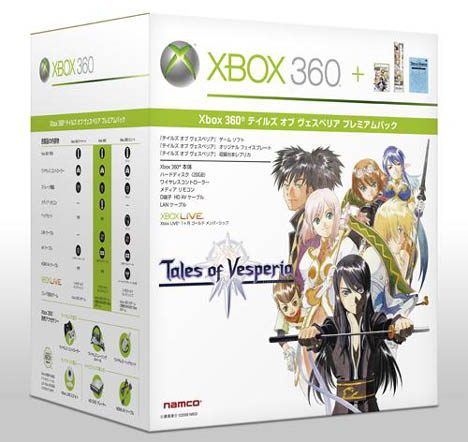 L'incredibile impennata di vendite sembra spinta e aiutata soprattutto dall'uscita della nuova versione da 60GB, delle colonne rappresentate da Tales of Vesperia e Infinite Undiscovery, esclusive Xbox360 rispettivamente pubblicate dalla Namco Bandai e dalla Square Enix, e, infine, dal ribasso del prezzo. Vi riportiamo intanto l'immagine del Bundle uscito in Giappone con Tales of Vesperia.