Endless Space 2 si sta dimostrando un parto. Questo vogliono farci sapere gli sviluppatori, che su Steam hanno tenuto a precisare che il gioco non uscirà finché ogni singolo bug non sarà stato risolto. Intanto ci hanno lasciato la lista di update che ci separano dal rilascio finale.
L'Update 1 è stato implementato il 28 Ottobre.
Update 1
New Major Faction content and gameplay 
Minor faction quest: the ability to interact with minor factions with quests. Not sure all the content will be there for Update 1 though 
Marketplace system & screen 
Manpower and ground units management : allows you to customize your ground troops and their breakdown between soldiers / tanks / strike crafts 
Advanced star system list: population management, colonization shortcuts, etc 
New Major Faction content and gameplay. I know speculations are high but I cannot disclose yet what Faction 5 will be! 
System razing 
Improved Forced Truce system 
Improved System ownership (as in ES1) 
Pacific System Conquest 
Population collection bonus (empire wide bonus when you reach a certain amount of population of a type) 
Mercenaries (privateer units) 
Population migration visuals (ships actually appear on the map), and manual migration system 
Deeds: competitive objectives unlocked by era. Not sure the whole content will be ready for Update 1 
Cooperative / competitive quests: update on the UI to handle this type of quests 
Technology Era 4 (some visual content may be missing in Update 1)
Update 2
New Major Faction content and gameplay 
Space Battle improvements (complex, could not fit into Update 1) 
Battle scan view improvements 
Advanced fleet management (automerge, reinforcements) 
Senate / population improvements 
System orbital scan view (display numeric value and ranking) 
Remaining victory conditions 
Star system rebellion 
Advanced gameplay options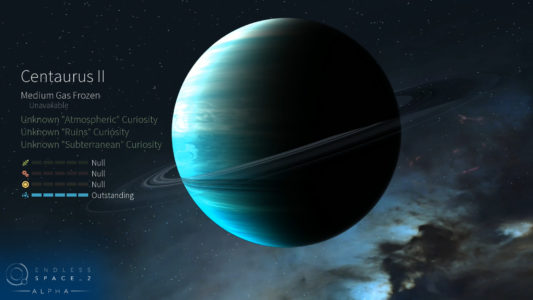 Update 3
New Major Faction content and gameplay 
Technology Era 5 
Multiplayer 
Constellation control 
Star system governor AI 
Shortcuts and exotic controls (zoom slider etc) 
Scan views polish / improvements 
Reserve time for G2G requests
Release
Fighters / bombers (maybe available earlier, but this is a long feature to develop) 
Final Major Faction content and gameplay (probably the Unfallen) 
Advanced Diplomatic options 
Planet scan view 
Custom factions 
Battle advanced report (could be earlier) 
Modding (will try Steam Workshop for release) 
Advanced planets and suns interactions 
Global storyline 
Achievements 
More secret stuff that we are not sure to do (or are really interesting).
Non ci resta che attendere pazientemente!