A due mesi dal lancio di Persona 5 Scramble: The Phantom Strikers in Giappone, un report di Koei Tecmo riguardante l'anno fiscale appena concluso sembra suggerire buoni propositi per l'Occidente. Il rapporto, oltre a menzionare vari dati commerciali dell'azienda, parla anche di progetti futuri, tra i quali spicca lo spin-off di Persona 5 e il suo rilascio internazionale. Stando alla fonte, inoltre, l'uscità è prevista entro il 2020.
Di seguito potrete leggere i punti salienti del report:
Koei Tecmo's FY19 ended up better than FY18 mainly thanks to RTK strategy game (2nd in mobile list) being successful
-Overseas sales become even bigger: 37% for overall & 71.9% for physical sales
-More profit in digital downloads (Nioh 2 etc) & DLC (DOA6)https://t.co/qKIOzQoeQ2 pic.twitter.com/DPc518h42I

— 黒凧 BlackKite (@bk2128) April 27, 2020
Nessun annuncio, né una data d'uscita fissata per i possessori di Nintendo Switch e PlayStation 4, né tantomeno sono state rilasciate informazioni in merito a una localizzazione italiana. Quasi certamente l'attuale lockdown potrebbe ostacolarne lo sviluppo, ma restiamo comunque fiduciosi, visto l'enorme successo del titolo vanilla e della sua edizione Royal, da poco arrivata anche da noi.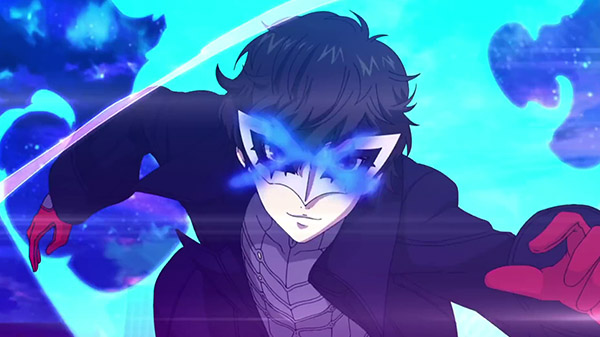 Vi ricordiamo che Persona 5 Scramble è un action RPG realizzato da ATLUS in collaborazione con Omega Force, studio noto per essere autore di Dynasty Warriors. Questo titolo, infatti, è un perfetto incontro ibrido tra la narrazione del brand Persona e le meccaniche musou della serie hack and slash giapponese. Se vi abbiamo incuriosito, potrete dare un'occhiata più profonda al titolo in questo video di gameplay della demo, così da limitare gli spoiler.
Rimanete con noi per essere aggiornati in merito alla release.