Il gioco survival vampiresco, V Rising ha suscitato scalpore sin dal lancio, attirando sempre più pubblico, sopratutto se pensate che solo un paio di giorni fa aveva raggiunto i 500.000 giocatori. Ora lo sviluppatore, Stunlock Studios, ha annunciato che l'Early Access ha venduto un milione di copie.

1,000,000 Vampires have risen from their slumber! Thank you all for being part of this achievement! pic.twitter.com/p96f0E0pbV

— V Rising (@VRisingGame) May 24, 2022
Il titolo unisce molti generi e meccaniche diverse, oltre a stili di gioco: è un gioco di sopravvivenza, open world, con la costruzione di varie basi e il crafting, PvP/PvE, single player e coop. Aggiungete al mix i vampiri e tutto quello che li riguarda e otterrete un gioco alquanto intrigante, ovvero V Rising. Almeno questo è quello che pensano i giocatori, dato che al suo apice oggi il titolo aveva poco meno di 130.000 persone online contemporaneamente. Per non parlare poi delle recensioni di Steam, su quasi 14.000 solo 2.000 sono negative, rendendo la media "Molto Positiva".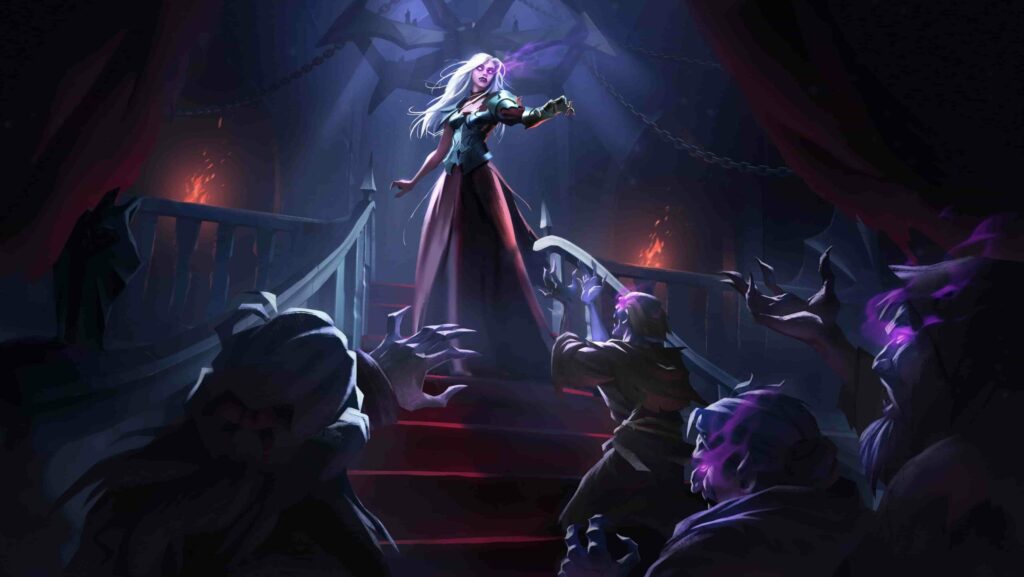 Oltre al traguardo delle vendite, lo sviluppatore Stunlock ha rilasciato oggi un hotfix aggiungendo una modalità offline (Patch 0.5.41448), la cui mancanza aveva infastidito alcune persone. Quindi ora è possibile concentrarsi sulla costruzione di una bellissima dimora gotica senza che i giocatori vengano a infastidirvi, sporcando di sangue i vostri bellissimi pavimenti appena puliti, sappiamo tutti quanto sia fastidioso rimuovere il sangue da qualsiasi pavimento, giusto?