Sviluppato da Ubisoft Pune il titolo porta il giocatore a rivivere la leggenda di questo titolo acclamato dalla critica o scoprila per la prima volta sotto una nuova luce in questo remake a cura di Ubisoft. Pronti a vestire i panni del Principe e salvare il regno dal malvagio visir in un classico senza tempo?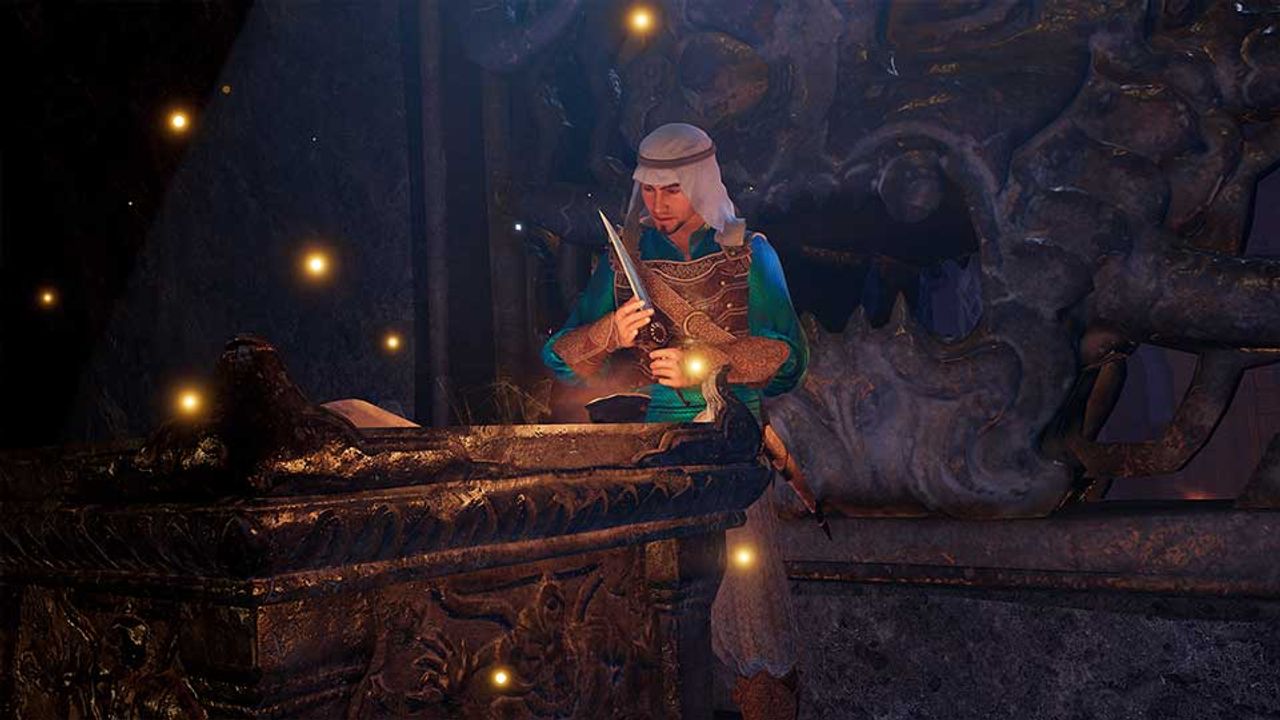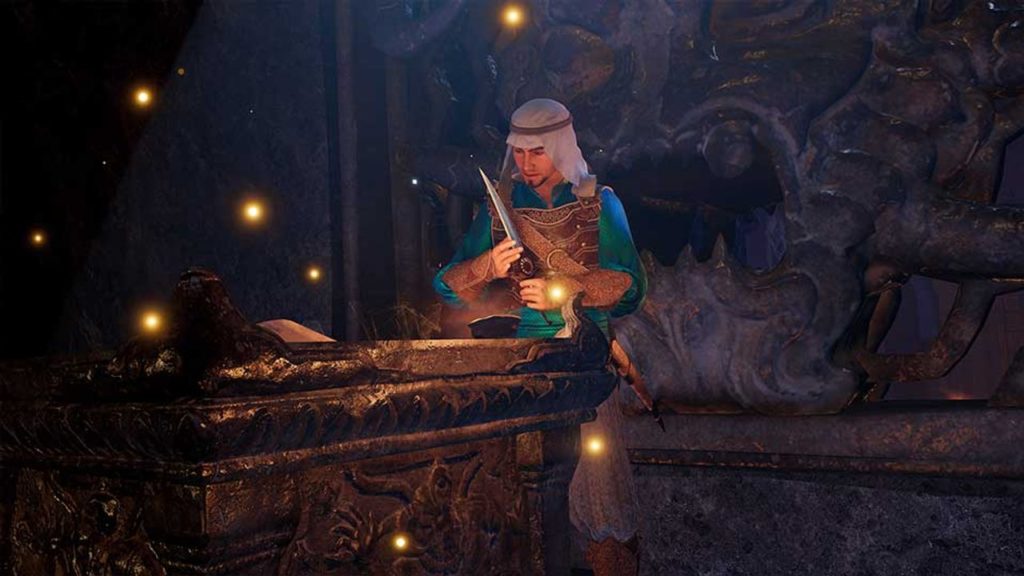 Dopo l'annuncio del rinvio a data da destinarsi di Prince of Persia: The Sands of Time, è emersa online la Lista trofei del nuovo titolo previsto su console. Vediamola assieme.
Portatore delle sabbie
Ottieni il Pugnale del Tempo
Visionario
Hai avuto la tua prima visione
Spada della Forza
Ottieni la prima spada
Potrebbe servirmi
Raccogli una nuvola di sabbia
Gocce di vita
Trova una fontana segreta
L'acqua fa sempre bene
Bevi da una cascata
Non è mai successo…
Riavvolgi il tempo per la prima volta
…Lo giuro
Riavvolgi il tempo 25 volte
Sguardo provocante
Guarda Farah da molto vicino

Chiudi il cerchio
Attiva il sistema di difesa del palazzo
Principe della luce
Esci dalla Sala della Sapienza
Bei momenti
Trascorri una notte di passione con Farah
Acrobata
Scavalca 2 nemici mentre ti muovi al rallentatore
Capro espiatorio
Blocca lo stesso nemico 5 volte
Porta nascosta
Trova il livello bonus segreto
Megablocco
Esegui un megablocco durante un combattimento
Una decisione difficile
Sconfiggi tuo padre
L'ascensore
Sopravvivi al combattimento nell'ascensore
Lotta all'ultimo sangue
Uccidi il visir
C'è sempre tempo per una bella bevuta
Bevi durante un combattimento
Controllo della folla
Stordisci 4 nemici contemporaneamente
Uno scontro pulito
Sconfiggi 15 nemici consecutivi senza subire danni
Nessun rispetto
Bevi mentre un nemico che hai fermato cade lentamente
Ottienili tutti!
Ottieni tutti i trofei
---
Svelata la lista trofei di Prince of Persia: The Sands of Time non ci resta che attendere Ubisoft che confermi la data di uscita ufficiale di questo interessante remake.