King of Seas è un action gdr a tema piratesco, ambientato in un mondo procedurale che cambia di volta in volta a ogni avvio della partita. Disponibile su PlayStation 4, il titolo mette a disposizione 12 trofei di bronzo, 11 d'argento, 6 d'oro e infine il trofeo di platino. L'ottenimento di quest'ultimo non è particolarmente difficile anche se chiederà del tempo e rispetto ad altri titoli è possibile ottenere il trofeo di platino con una sola run a patto d'iniziare il gioco alla massima difficoltà. Vediamo di seguito la lista trofei.
---
È la vita che fa per me
Completa il gioco per la prima volta
Un gioco da ragazzi
Completa il gioco in difficoltà Mozzo
Agli ordini, singore!
Completa il gioco in difficoltà Cannoniere
Veterano dei Caraibi
Completa il gioco in modalità Capitano
Perbacco!
Trova 5 tesori nascosti
Re delle terre
Completa tutta la mappa per la prima volta
Ed è solo l'inizio
Affonda 10 navi
Vecchi topi di sentina!
Conquista 5 insediamenti nemici
Per i miei compagni
Potenzia completamente un insediamento
Ma che bel vestitino
Guadagna 1000 monete d'oro con il commercio
È l'ora di saccheggiare
Commercia ogni tipo di risorsa per la prima volta
Acque calme
Pesca con successo 10 volte
---

Re dell'oro
Guadagna 500 000 monete d'oro
Corsaro della flotta
Completa il gioco in modalità Corsaro
Siamo tutti nella stessa barca
Completa 30 missioni secondarie
Re del gioco di ruolo
Raggiungi il massimo livello
Buttalo nella stiva!
Trova 10 tesori nascosti
Fuoco!
Affonda 50 navi
Io sono la Leggenda
Affonda tutti i pirati sovrani
È così che si fa!
Conquista 10 insediamenti nemici
Oro per i miei forzieri
Guadagna 10 000 monete d'oro con il commercio
Forza, olio di gomito!
Pesca con successo 30 volte
Re Pescatore
Trova tutti i tipi di pesci per la prima volta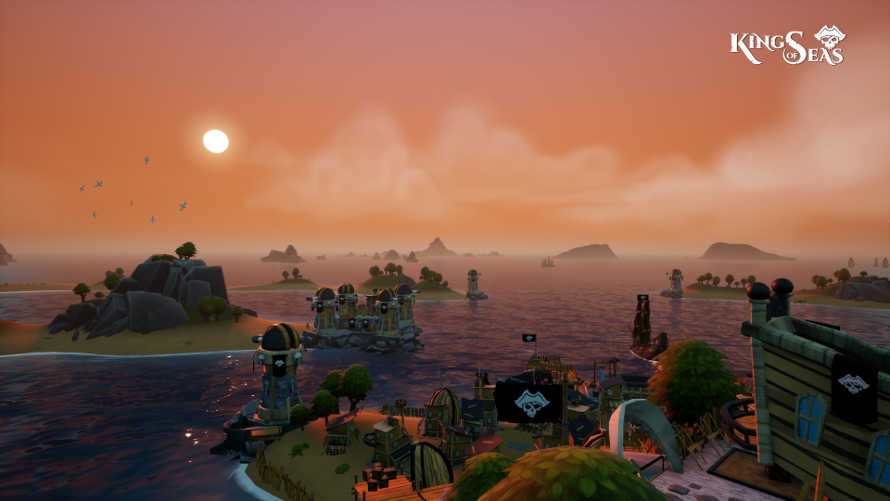 ---
King of Seas
Completa il gioco in modalità Re dei mari
Re dei tesori
Trova 30 tesori nascosti
Dominatore dei mari
Affonda 100 navi
Ah, ora sì che si viaggia
Conquista 30 insediamenti nemici
Re del commercio
Guadagna 100 000 monete d'oro con il commercio
E un sacco di pesci per me!
Pesca con successo 50 volte
---
Re dei Re
Sblocca tutti i trofei
---
Vi ricordiamo che sulle nostre pagine è possibile trovare la nostra recensione di King of Seas. Il titolo è in uscita il prossimo 25 maggio su Console e PC.