Si avvicina l'uscita di Kingdom Hearts III, prevista per il 29 gennaio del prossimo anno in Europa, e arriva una notizia che farà felici coloro che non hanno mai avuto modo di giocare a nessun capitolo del brand, o semplicemente per chi vorrà rispolverare i titoli un'ultima volta prima del capitolo conclusivo della saga di Xehanort.
È stato infatti annunciato, in esclusiva PlayStation 4, Kingdom Hearts – The Story so Far –. Il titolo sarà disponibile dal 30 ottobre di quest'anno e racchiuderà tutti i capitoli usciti finora. Il prezzo in Europa non è ancora stato confermato, ma è lecito aspettarsi che segua quello in Nord America di 39,99 dollari.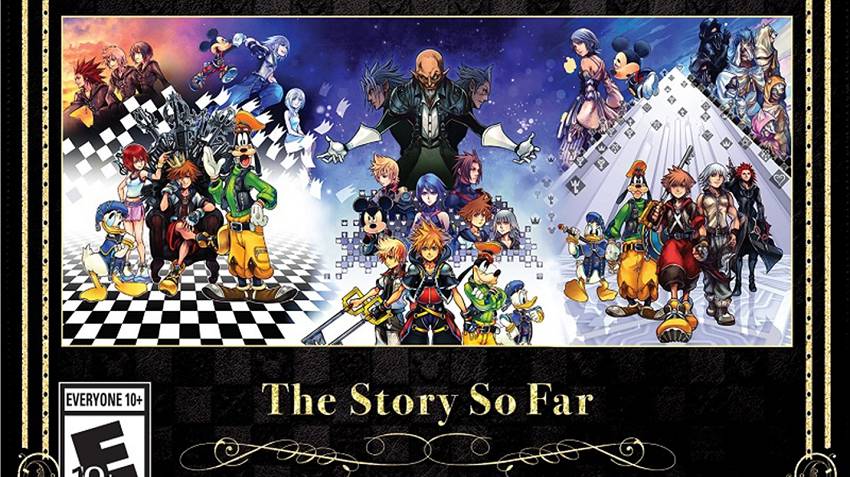 Avremo così a disposizione, in un unico pacchetto:
Kingdom Hearts HD 1.5+2.5 ReMIX, contenente:
Kingdom Hearts HD 2.8 Final Chapter Prologue, con all'interno:
Kingdom Hearts Dream Drop Distance HD
Kingdom Hearts 0.2 Birth by Sleep
Kingdom Hearts χ Back Cover
Purtroppo, Kingdom Hearts The Story So Far non sarà disponibile in Italia.