Atlus ha di recente lanciato un sito web chiamato P5S.jp, specificando che maggiori informazioni a riguardo arriveranno il prossimo 25 aprile.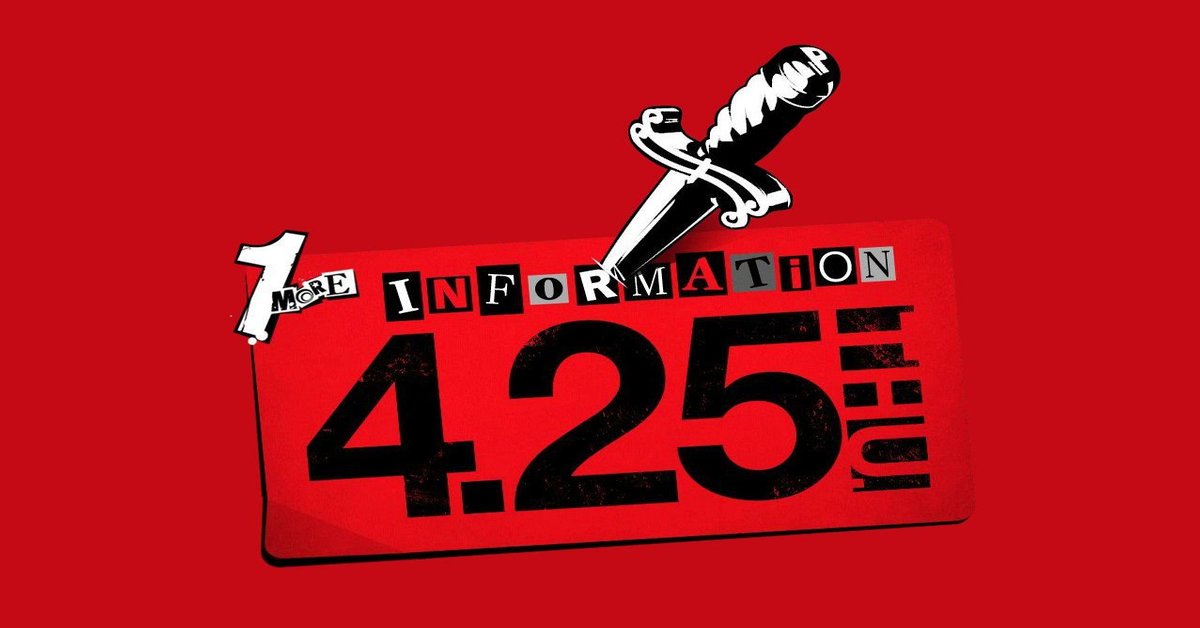 Spulciando nel codice del sito è possibile trovare questo messaggio segreto:
Calling Card

April 25, 2019.

We will show you a new Phantom Thieves that will turn the world's cognition on its head.

We are energized by voices that seek satisfaction.

Once again, we will take your heart at the Ryougoku Kokugikan.

—From the Phantom Thieves.
Il Ryougoku Kokugikan è lo stadio in cui si terrà il Persona Super Live a Tokyo dal 24 al 25 aprile, le medesime date in cui sapremo tutto su Persona 5 The Royal e questo fantomatico Persona 5 S.
Immaginiamo che quest'ultimo sarà la tanto chiacchierata versione Nintendo Switch di Persona 5, a fronte soprattutto dell'introduzione di Joker, il protagonista di P5, in Super Smash Bros. Ultimate.
Restiamo in attesa di conferme o sorprese di sorta.