Nella giornata di ieri si sono svolte le qualificazioni all'edizione 2017 del Nordic Game Discovery Contest come parte della Sweden Game Conference. Tra i finalisti è emerso anche Close To The Sun, titolo in sviluppo dal team italiano Storm in a Teacup, già autori di N.E.R.O. e Lantern. che ora andrà direttamente alle finali del NGDC 2017 che si terranno dal 17 al 19 Maggio a Malmö, Svezia.
Il game designer del gioco, Joel Hakalax, ha mostrato una breve presentazione di appena 5 minuti comprendente le caratteristiche e le potenzialità del gioco, riuscendo a ottenere l'attenzione della giuria e il posto alle finali.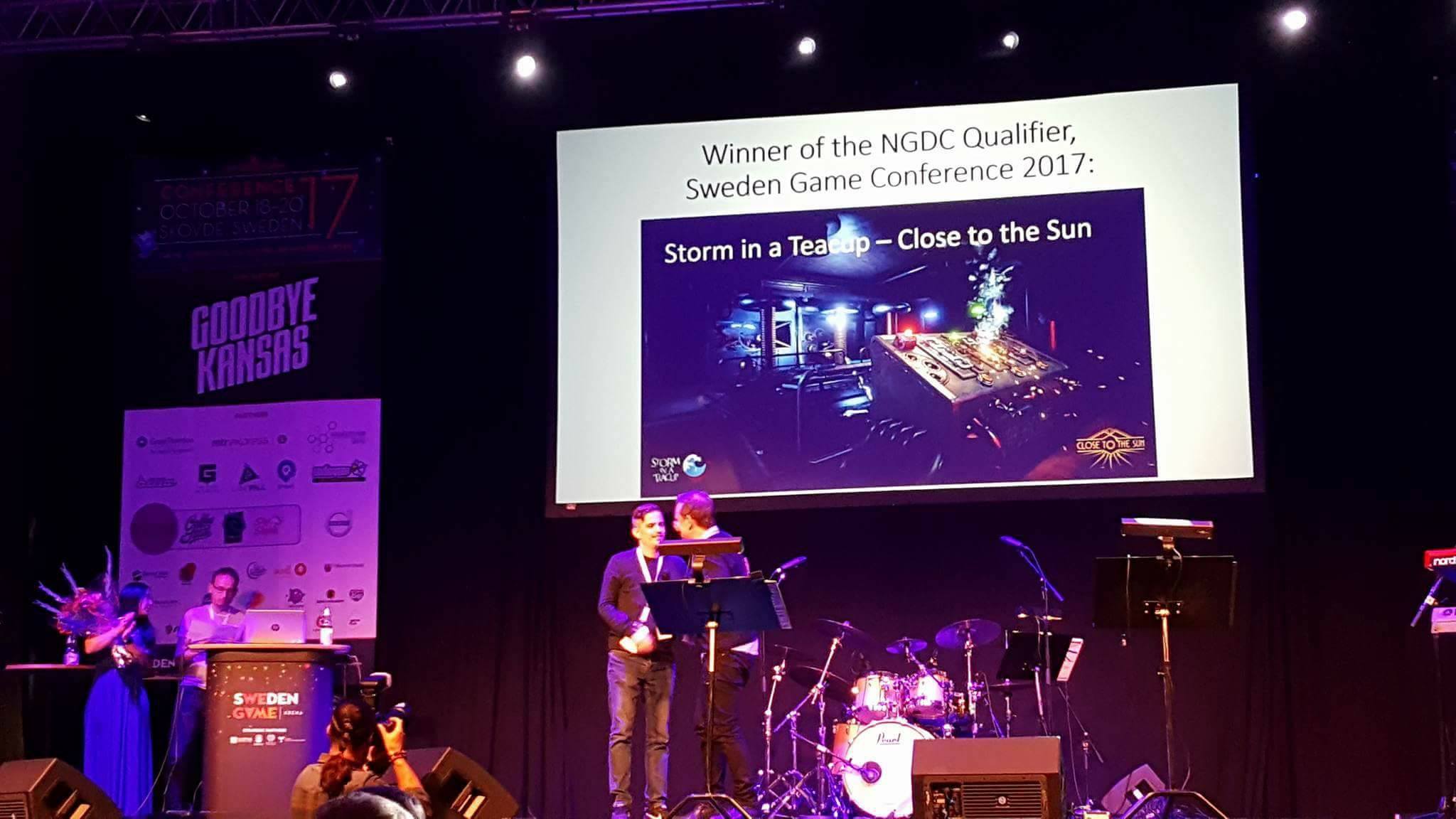 Close To The Sun è attualmente in sviluppo per PC ed è previsto per il 2018. Al momento non è stata confermata una release su console. Potete però leggere la nostra prova di gioco durante il nostro incontro con i creatori durante la scorsa Gamescom 2017.