Dopo i vari trailer rilasciati che avevano visto come protagonisti velivoli come l'F-15C, il jet Typhoon e l'F/A-18F, adesso tocca al MiG-31B aereo russo introdotto nel 1981 durante la guerra fredda e che ancora oggi continua ad essere uno dei jet da combattimento più veloci al mondo.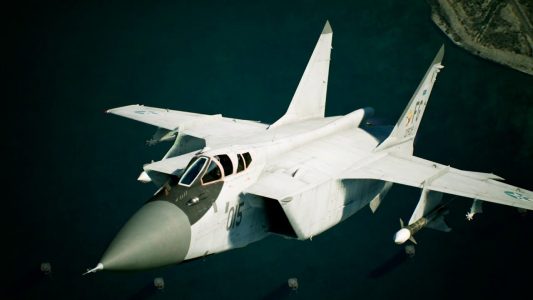 Il MiG-31B è ormai un aereo storico che fa parte da sempre nella storia dei titoli targati Ace Combat, apparso per la prima volta inAir Combat, per poi ritrovarlo nei titoli Ace Combat 5: The Unsung War, Ace Combat Zero: The Belkan War, Ace Combat X: Skies of Deception, Ace Combat XI: Skies of Incursion, Ace Combat: Join Assault, Ace Combat: Infinity e in Ace Combat: Assoult Horizon Legacy.
La velocità di questo leggendario veivolo è stata da sempre il suo punto di forza, lo ritroveremo dunque anche in ACE COMBAT 7: Skies Unknown in uscita il 18 gennaio 2019 per PlayStation 4 e Xbox One, mentre la versione PC arriverà il 1° febbraio.