FIFA 22 continua ad arricchirsi con nuove Squad Building Challenge. Oggi vi parliamo di quella dedicata a Oliver Boscagli TOTS. La Sfida in questione è stata rilasciata in occasione dell'uscita del Team Of The Season della Eredivise. Per completare la SBC i giocatori avranno di tempo fino al prossimo 8 maggio, giorno in cui verrà rimossa dai server di FIFA 22 Ultimate Team.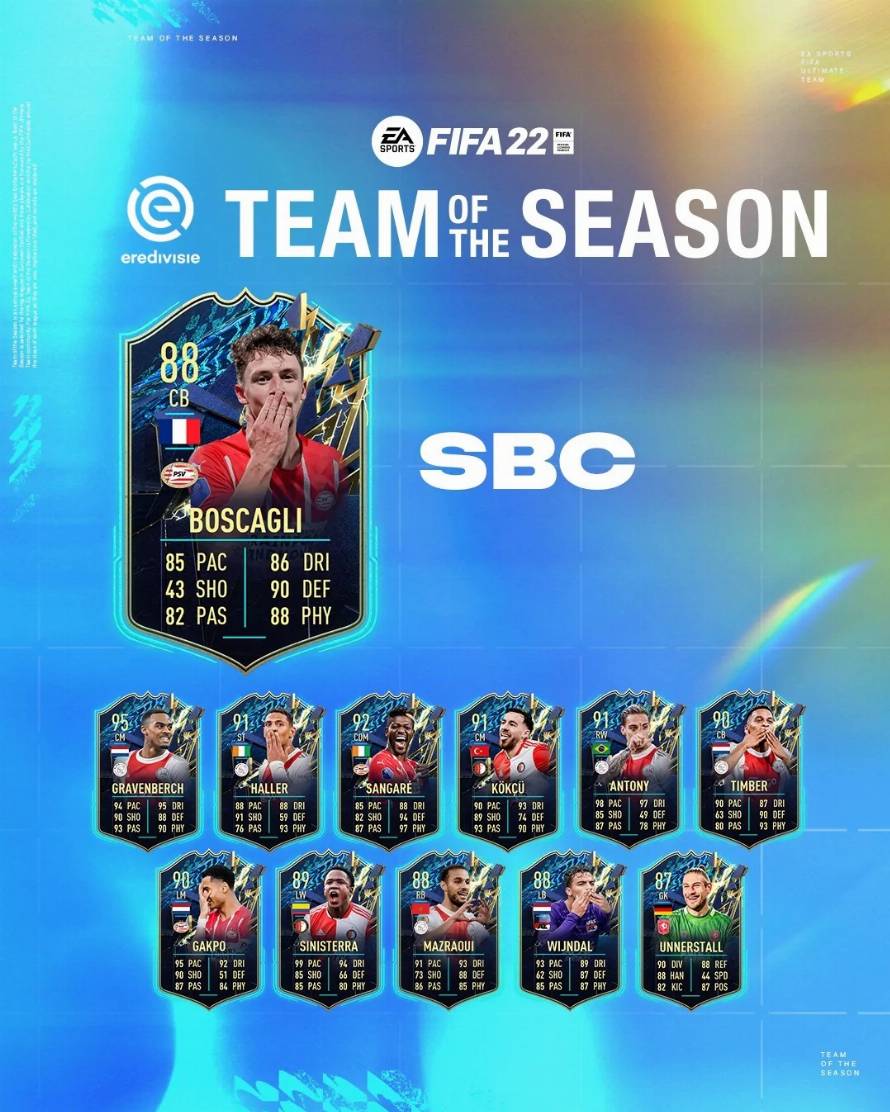 Vediamone insieme i requisiti:
Min. 1 giocatore/i proveniente/i da: Francia
Min. giocatori 1: Squadra della settimana (TOTW)
Valutazione squadra min.: 83
Intesa di squadra min.: 75
Numero di giocatori in rosa: 11
Ricordiamo che FIFA 22 è disponibile a partire dal 1 ottobre 2021 su PlayStation 4, Xbox Series X/S, Google Stadia, PlayStation 5, Xbox One, Nintendo Switch e PC.